Coffee with God celebrates new life with 30 devotions about birds, butterflies, babies, and flowers.
What a happy way to begin your day, with or without caffeine! This spring collection includes daily Scriptures, refreshing stories, prayers, and spots for you to add personal insights.
Five North Alabama authors collaborated to write this award-winning book.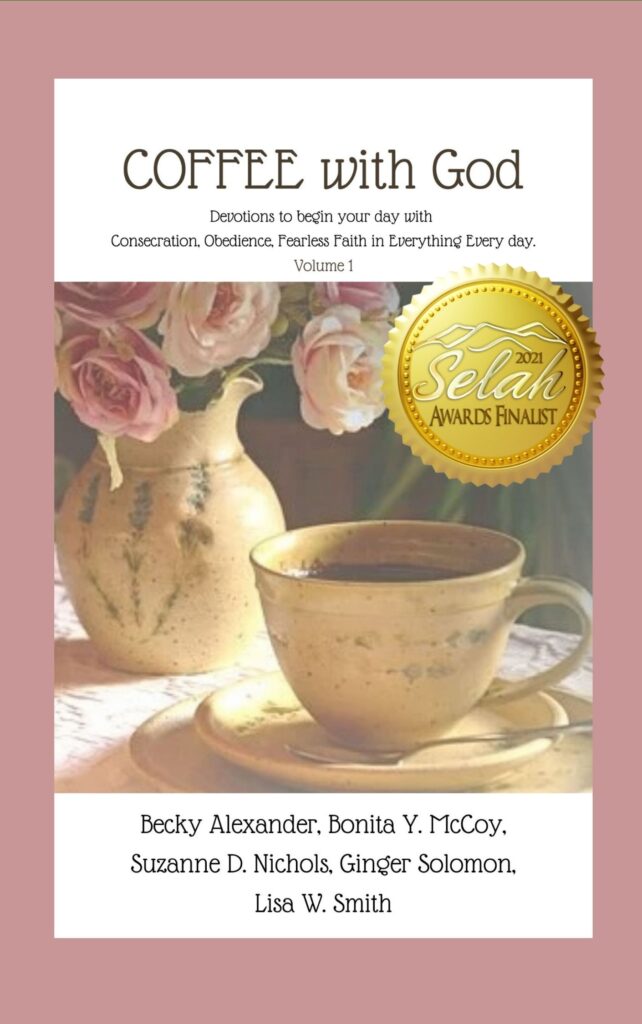 $7.97 + shipping
ADD TO CART >
PRODUCT DETAILS
Publisher: Kerysso Press (February 26, 2020)
Language: English
Paperback: 143 pages
ISBN-10: 1734495421
ISBN-13: 978-1734495423
Item Weight: 8.1 ounces
Dimensions: 6 x 0.36 x 9 inches