Volume 3 of Coffee with God sprinkles "LOVE" over every day.
Each devotion includes a Scripture, a story with heart, a prayer, and a place to write your own insights. With its theme of love, the book makes a thoughtful gift for moms, friends, brides, and other special people.
Six North Alabama authors collaborated to write this award-winning book.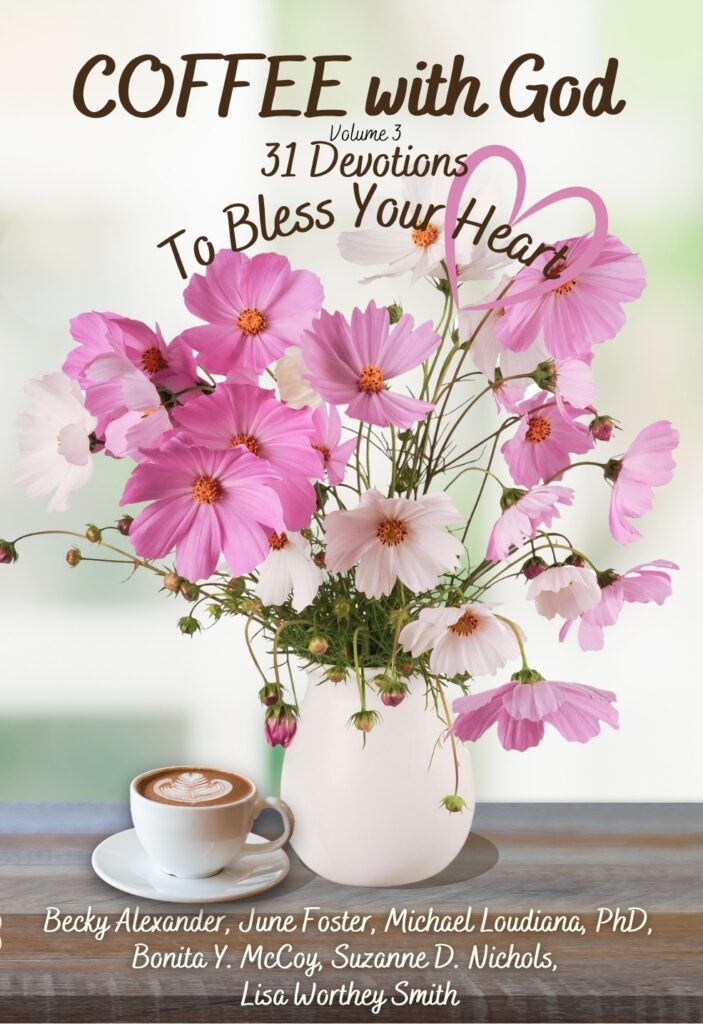 $8.95 + shipping
ADD TO CART >
PRODUCT DETAILS
Publisher: Kerysso Press (October 24, 2022)
Language: English
Paperback: 153 pages
ISBN-10: 1736160397
ISBN-13: 978-1736160398
Item Weight: 8.4 ounces
Dimensions: 6 x 0.39 x 9 inches