Coffee with God is guaranteed to be better than coffee alone.
These thirty-one devotions will prepare your heart for Christmas, with or without caffeine. Each provides a Scripture, a delightful holiday story, a prayer, and a place to write your own thoughts.
Christmas cookie recipes include Silent Night Delights, Candy Cane Cookies, Christmas Molasses Crinkles, and fifteen others.
This book is a Christian Indie Publishing Award winner and a Selah Award finalist. The multi-published authors are members of Word Weavers North Alabama.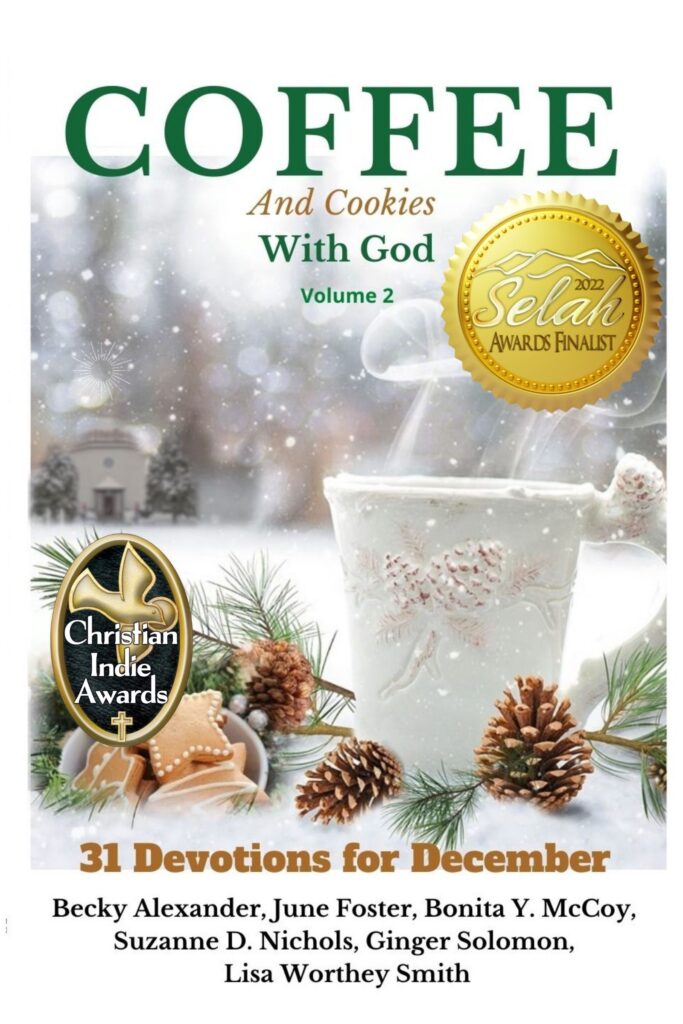 $8.95 + shipping
ADD TO CART >
PRODUCT DETAILS
Publisher: Kerysso Press (September 13, 2021)
Language: English
Paperback: 182 pages
ISBN-10: 1736160338
ISBN-13: 978-1736160336
Item Weight: 9.8 ounces
Dimensions: 6 x 0.46 x 9 inches