Clover's morning among the wildflowers is so fun that kids won't know they're learning science.
CLOVER LIVES IN A HOUSE ON STILTS IN A MEADOW OF WILDFLOWERS. For today's assignment, she romps through three habitats with her biologist dad to discover surprising characteristics of ten wildflowers and record them in her nature notebook. A wonderful warbler tags along and tweets a tune that kids will enjoy repeating.
Clover's Wildflower Field Trip is filled with scientific facts and vocabulary words that support STEM standards for kindergarten through second grade. This creative book complements units of study about living things, plants, and natural habitats. An interactive page, "Clover's Outdoor Classroom," offers learning reinforcement after the story.
Written by a biologist, a second-grade teacher, and a children's author, this award-winning book inspires kids to notice the remarkable nature around them. And its small paperback size makes it perfect to take along on your own wildflower field trip.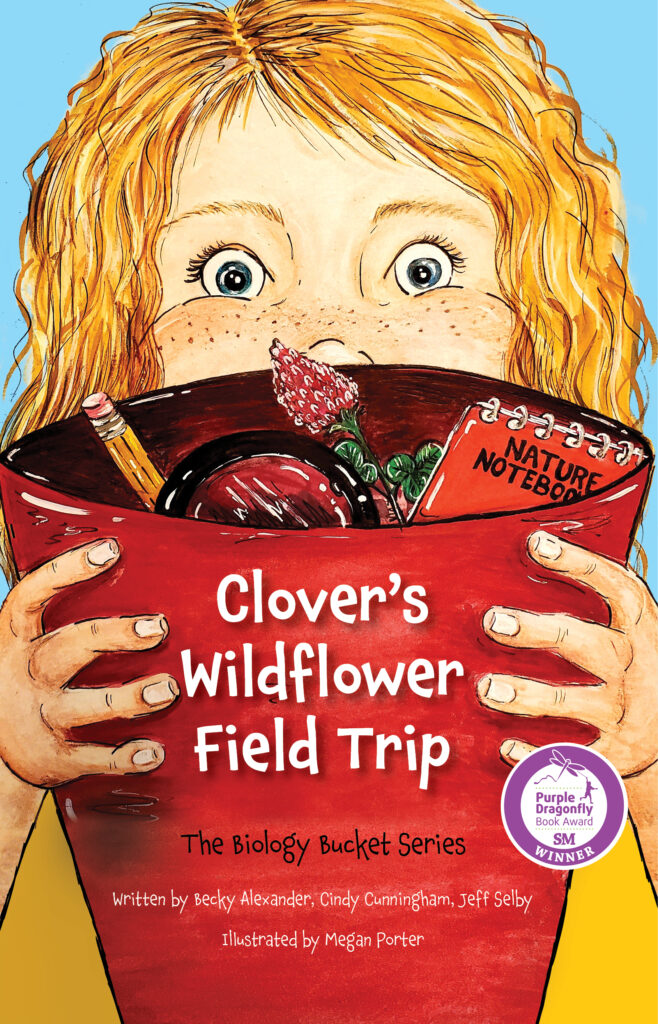 PRODUCT DETAILS
Publisher: Happy Chair Books (April 27, 2021)
Language: English
Paperback: 32 pages
ISBN-10: 1734944919
ISBN-13: 978-1734944914
Item Weight: 2.39 ounces
Dimensions: 5.5 x 0.08 x 8.5 inches